High Country Area Agency on Aging
Aging Programs Compliance Officer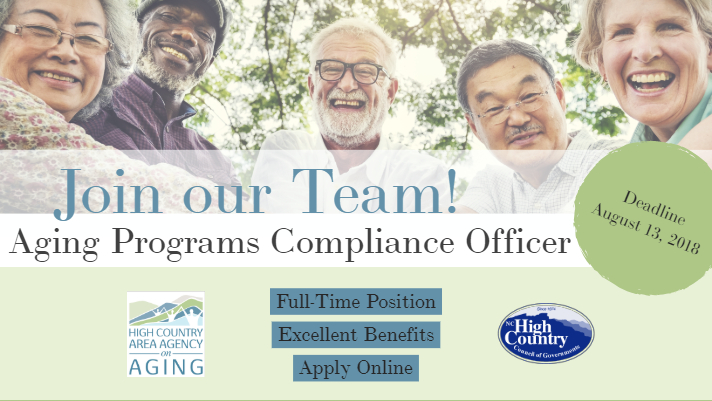 The High Country Area Agency on Aging (AAA) is seeking to fill the Aging Programs Compliance Officer position. This full-time, regular position is responsible for financial and compliance related duties including but not limited to managing reimbursements, data documentation, and monitoring the quality of service provided by the AAA's contracted service providers located throughout the seven-county region. The desired candidate has a bachelor's degree from an accredited college or university, is highly organized, able to multi-task, communicates well verbally and in writing, and quickly learns and navigates new computer software programs. The High Country AAA is a department of the High Country Council of Governments, an equal opportunity employer.
View full job description (PDF)
To Apply: Submit your cover letter and resume to jwiggins@regiond.org by 5 p.m. on Monday, August 13, 2018.