Attention! All awards have been issued. No new awards will be issued until Fall 2018. 
All awards issued after March 8, 2018 will expire Thursday, June 7, 2018. All fully-completed reimbursement paperwork must be received in our office by Thursday, June 14, 2018 to be eligible for reimbursement.
What is Respite?
Respite is a break for unpaid caregivers who provide ongoing care for an individual of any age who needs help, care, or supervision due to disability, chronic condition, or other special needs. Respite is intended to provide relief to the caregiver and is a key component in protecting the health and well-being of the family caregiver and his or her care recipient.
North Carolina Lifespan Respite Program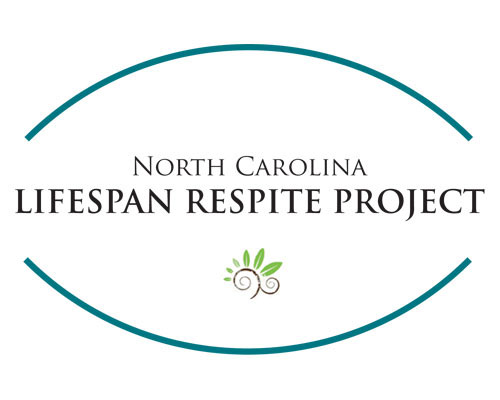 The North Carolina Lifespan Respite Program is an application-based program that reimburses eligible family caregivers caring for individuals of any age for up to $500 in respite care services, annually. Funding is limited and applications are accepted only when funds are available.
Applicants must be referred to the program by a local professional organization. The professional organization (referring agency) will complete the online application on behalf of the family caregiver.
Eligibility
Caregiver must 18 years and older and providing unpaid care for an individual of any age.
Care recipient is generally not eligible for, and not currently receiving services from, other programs, such as CAP or CAP/DA.
Successful applicants are generally not eligible for other available respite programs.
Priority is given to:

Those with the greatest social and economic needs
Those who have not received a break within 6 months of submitting the application
Families who have no other ongoing in-home assistance

Applicants must be able to use voucher funds within 90 days.
Application process
Family caregiver is referred to the program by a professional organization (referring agency).
Referring agency completes online application form on behalf of the family caregiver.
Application is processed by the High Country Area Agency on Aging (HCAAA).

HCAAA provides additional instruction and required paperwork.

Family caregiver must be able to:

Pay for services in advance if bill arrives prior to reimbursement. Reimbursement check will be mailed within five (5) business days of receipt of completed paperwork from caregiver.
Screen and hire respite provider.
Complete required paperwork (Private Provider Agreement, Record of Respite Service).
Submit required paperwork within 14 days from expiration date noted on award letter.
Helpful forms
For additional information on the North Carolina Lifespan Respite Program, contact Pat Guarnieri at 828-265-5434 ext. 139 or pguarnieri@regiond.org