Guided by the framework of the Older Americans Act, the High Country Area Agency on Aging is part of a larger network of professional agencies whose missions are to help older adults and people with disabilities live with dignity and choices in their homes and communities as long as possible.
Regional partners and service providers
Strong partnerships with our regional contracted service providers are vital for the High Country Area Agency on Aging to meet our mission, vision and goals set forth by the Older Americans Act. Our service providers are the heart and soul of our regional community based services and support. Their dedication and commitment to the older adults of their communities is simply unparalleled. The regional service provider portfolio of services includes, but is not limited to: transportation, in-home aide, nutrition services, health promotion, respite, insurance counseling, adult daycare, and information and assistance. For more information on each regional service provider visit our Service Provider page.
Volunteers
Regional volunteers serve the High Country Area Agency on Aging and affiliated partners through numerous capacities. Our volunteers bring a wealth of knowledge, passion and commitment to the aging network through countless unpaid hours of service. Quite simply, our services could not function without the unyielding support of our regional volunteers.
Associations of area agencies on aging
National Association of Area Agencies on Aging (n4a)
Southeast Association of Area Agencies on Aging (se4a)
North Carolina Association of Area Agencies on Aging (nc4a)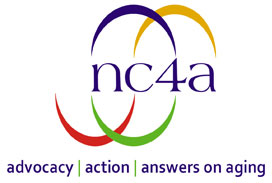 The Associations of Area Agencies on Aging are vital for the maintaining the strength of each individual Area Agency on Aging. Each Association of Area Agencies on Aging promotes the independence and preserves the dignity of older adults and their caregivers through demonstrated leadership and effective advocacy. The North Carolina Association, nc4a, functions to support the sixteen North Carolina Area Agencies on Aging (AAAs) in successful implementation of the Long Term Care Ombudsman Program, Family Caregiver Support Program, and the AAAs core performance standards: agency management and staffing, planning, funds administration and quality assurance, information brokerage, program, resource, and systems development, advocacy, and other regional and county initiatives. Nc4a is comprised of: the NC Area Agency on Aging Directors (NC AAA Directors), NC Regional Long Term Care Ombudsman Association (NCRLTCOA), NC Association of Aging Specialist (NCASA), and NC Family Caregiver Specialist Program Association (NCFCSPA).
High Country Council of Governments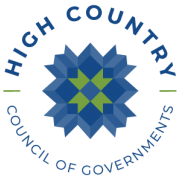 In North Carolina, each AAA is housed within a regional Council of Governments (COG). These councils are designed to aid, assist and improve the capabilities of local governments through the use of the following services: administration, planning, fiscal management, community and economic development, grant writing, and serving as a convener for regional issue management. With the following vision, the High Country Council of Governments will be the leader in initiating and providing solutions to regional and local challenges, supporting a bright future for the North Carolina High Country. Find more information on the High Country Council of Governments.