What is an Area Agency on Aging?
Area Agencies on Aging (AAAs) were formally established in the 1973 Older Americans Act (OAA) and are overseen by the federal Administration for Community Living and the NC Division of Aging and Adult Services. AAAs are charged with helping vulnerable older adults and, more recently, adults with disabilities live with independence and dignity in their homes and communities.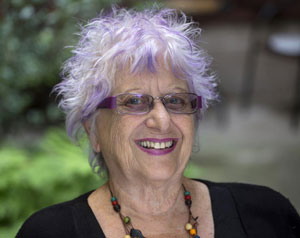 The Older Americans Act mandates that 618 AAAs nationwide develop a consumer- and community-directed service delivery model that meets local needs and preferences. Although AAAs have flexibility in their service delivery structures, all AAAs play a key role in the planning, development, coordination, and delivery of the same five core services which include:
Supportive Services
Nutrition
Elder Rights
Caregiver Support
Health and Wellness
The High Country AAA is one of 16 AAAs across the state of North Carolina. In addition to the core AAA functions, North Carolina AAAs administer the following programs:
Home and Community Based Services
Evidence Based Health Promotion and Disease Prevention
Regional Long Term Care Ombudsman Program
Local Contact Agency (LCA)
Support to the NC Senior Tar Heel Legislature
Support to the Regional Aging Advisory Committees
High Country Area Agency on Aging Brochure (English)
Folleto de la Agencia de Envejecimiento en el Área del High Country (Español)
Why our work is important
Currently, there is an unprecedented growth of older adults across the U.S., North Carolina, and High Country region. By 2030, almost 3 million North Carolinians and 70 million Americans will be 60 and older, which is more than double the number in 2000.
Home and community based services offered through AAAs will play a vital role in supporting the 90% of older adults who report wanting to stay in their home as they age. These services often prevent or delay an institutional placement. Home and community based services are not only more desirable, but vastly more affordable as they can be offered for a fraction of the cost of institutional care.
View additional information on North Carolina's Area Agency on Aging network (PDF).